Welcome to Gold Command – The investigations and corporate arm of our operations, and management company to Wealth and Safety (specialists in the protection and security of HNW individuals, families, homes, businesses and possessions),
As the name would imply; wherever and whenever clients may find themselves the subject of an incident, the Gold Command team will assume overall strategic command for the response to that incident. Gold Command will maintain control of resources at the incident and formulate not only the strategy for dealing with the incident but will, when requested, liaise with the client, Police, other security providers and the insurers (where appropriate).
Confidentiality and integrity always a first with Gold Command
The Gold Command team, under our Managing Director, Peter French, (a retired Police Deputy Divisional Commander and Detective Chief Inspector), will not only take control when requested, and act as senior liaison between the client and the Police, but may also be called upon to conduct incident investigations as ambassadors to the insurance companies who may be facing a claim.
We have particular experience and are often called upon, where an insurance company's client have been the victims of aggravated burglary.
On previous investigations, to reduce inconvenience, we have arranged, wherever possible at the client's request, to undertake the investigation and pass our statements and information onto the police.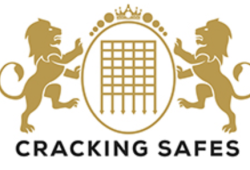 Let us take the risk out of your situation. 
Contact us today.  
Freephone: 0800 520 0999 | Mobile: 07838 200 742 | Email: info@goldcommand.com